EMC NEWS & UPDATES
ALTAMAHA EMC FOUNDATION SCHOLARSHIPS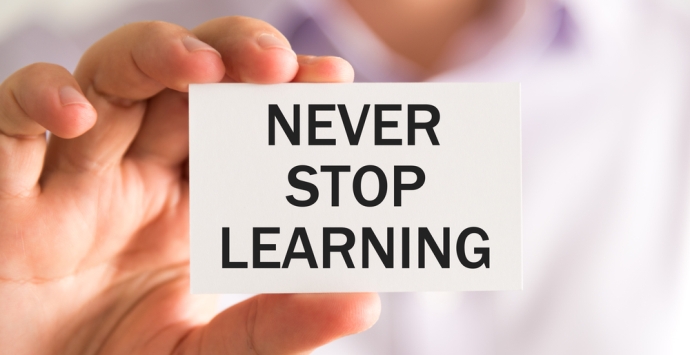 Four scholarships, worth $1,000 each, will be awarded to local students this spring. The Altamaha EMC Foundation Scholarships were founded in an effort to help local students further their education.
>>CLICK HERE FOR MORE INFORMATION
FOR SALES: 12' X 16' PORTABLE STORAGE BUILDING


Altamaha EMC is accepting sealed bids for a 12' x 16' metal portable storage building. Sealed bids will be accepted until Friday, March 16th at 5:00 PM. Only Altamaha EMC members are allowed to submit a bid. Minimum bid is $500.

The building is available for your inspection at our office on Hwy 280 in Lyons. Viewing hours are Monday - Friday, 8:00 am - 5:00 pm. The building will be sold as is and buyer is responsible for moving expenses.

All bids must include name, address and telephone number. Bids can be dropped off at our Lyons office or mailed to PO Box 346, Lyons, GA 30436 (ATTN: Joe Waters). For more information, contact Joe Waters at 912-526-2168 or joe.waters@altamahaemc.com
LYONS DRIVE-THRU OPEN UNTIL MIDNIGHT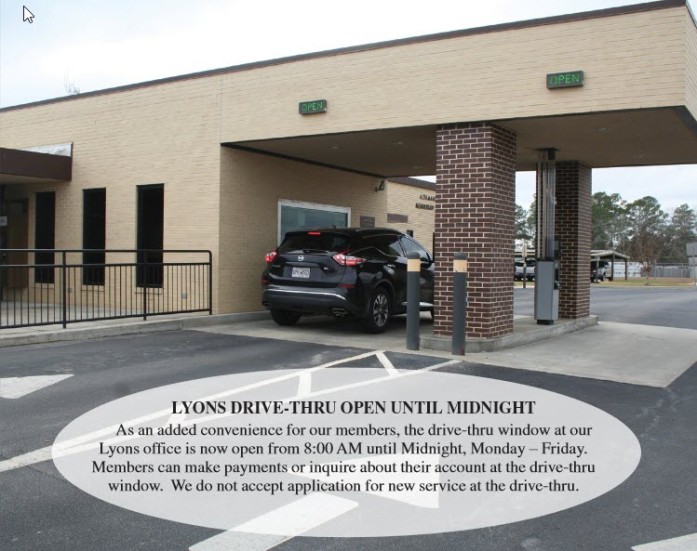 WALTER HARRISON SCHOLARSHIP DEADLINE

PAY-YOUR-WAY METERING
It's just like putting gas in your car's fuel tank. Let's say you have $40 to pay for a week's worth of gasoline. You drive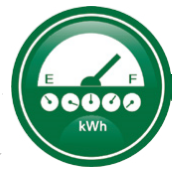 to the gas station, pump in $40 worth of gas and drive off. Throughout the week, you watch the gas gauge to see how much gas you have left. The more you drive, the more gas you use.
By watching the gas gauge, you can tell if the gas remaining in the tank is enough to get you through to the end of the week. You become more prudent with your gas use and make informed decisions on when and how much to use.
STAY CONNECTED BY UPDATING YOUR CONTACT INFORMATION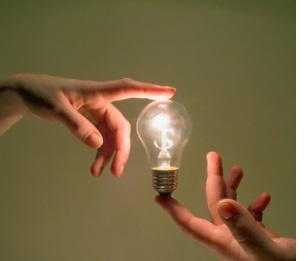 In the utility business, we know rough weather will occur, and sometimes power outages simply can't be avoided. But did you know there are steps you can take to ensure your electricity is restored as quickly and safely as possible? By keeping your contact information up to date, you can take full advantage of the services Altamaha EMC offers.
You may have noticed prompts through our monthly newsletters and bill messages requesting your updated contact information. If we don't have the correct phone number linked to your home address, it makes it much more difficult for you to report an outage.
Remember the old days when you had to speak to a customer service representative in order to report a power outage? Waiting on hold could be frustrating and time consuming. Today, with the press of a button, you can easily report an outage.
At Altamaha EMC, we use the phone number you provide to link your service address to our outage management system. For example, if you call us to report an outage, our automated system instantly recognizes your phone number and can determine the particular service address from which you are reporting an outage. Once you give our system a response, your outage is reported.
It's rough weather will occur, and sometimes power outages simply can't be avoided. But did you know there are steps you can take to ensure your electricity is restored as quickly and safely as possible? By keeping your contact information up to date, you can take full advantage of the services Altamaha EMC offers.
You may have noticed prompts through our monthly newsletters and bill messages requesting your updated contact information. If we don't have the correct phone number linked to your home address, it makes it much more difficult for you to report an outage.
All members who update their contact information by September 30th will be entered to win a $50 bill credit.
You must update your information to be eligible for the drawing. Please contact us to update your mailing address, home phone number, work phone number, cell phone number and email address. Three easy ways to reply and enter to win...
1 - Call our customer service department during office hours at 912-526-8181, or toll-free at 1-800-822-4563. Press 0 to speak to a customer service representative.
2 - Update your contact information through the online bill pay Your Bill page - >>Click Here To Visit The Pay Your Bill Online Page
3 - Click the link below and complete the
Contact Information Update Form
and return it to us
>>
Contact Information Update Form
**Please list all cell phone numbers that you might use when calling to report a power outage. *We respect your privacy and do not share e-mail or other personal information with third parties.
REACHING OUT BY ROUNDING UP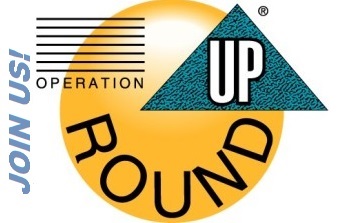 On August 1, 2017, Altamaha EMC joined the nationwide Operation Round Up program. Operation Round Up is an innovative program that provides funding for various charitable organizations in our own community. Through Operation Round Up, the Altamaha EMC Foundation will be able to assist with charitable needs within our service territory. Through Operation Round Up, participating members will allow Altamaha EMC to "round up" their monthly electric bills to the next whole dollar amount.
Click Here For More Information
ALTAMAHA EMC REVISES RETAIL RATES
The board of directors, management and staff at Altamaha EMC make every effort to provide our members with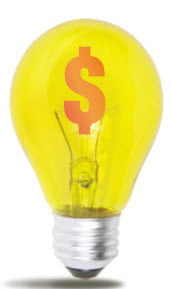 reliable electricity at the most affordable price possible. Many factors come into play when calculating the cost of the electricity you use every day. Despite our best efforts, the costs associated with generating and distributing electricity continue to increase.

Altamaha EMC obtains the electric energy we provide to you from several sources. Some power is provided from several different generating plants that we jointly own with other utilities in the state. In recent years, the increase in electrical demand in Georgia has required the construction of new and additional generating plants. Regulatory issues have required the installation of pollution control equipment on existing fossil fuel plants.

Altamaha EMC's direct distribution costs have increased over the past five years. We are paying more for copper, aluminum, line transformers and other materials that are a significant factor in the cost of distributing electricity.

We recently conducted an in-depth rate study to determine where our rate structure needs to be to continue providing reliable and affordable electricity in the future. When you combine all the factors mentioned above, these increases in costs will not allow us to continue billing you under the current rate structure. Effective May 1, 2017, Altamaha EMC retail rates will change. Please see the chart below for an approximation of how your monthly bill will be affected.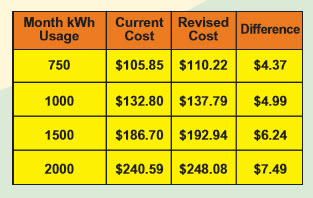 Even with the rate adjustment, the good news is that most members will not see a big difference in their monthly electric bill. The increased costs discussed above have been indirectly reflected in your bill for the past several years. These costs are now simply being appropriately reallocated to the cost per kilowatt-hour.

One additional change is our current residential rate will now be split into two groups - a residential rate and a general use rate. The residential rate will include residences with consistent monthly usage above 250 kwh per month. The new general use rate will consist of accounts such as noncommercial storage buildings, wells, shelters, hunting clubs, club houses, golf cart houses, etc. that have a monthly usage below 250 kwh per month. The monthly facilities charge for a residential rate account will increase from $17.50 to $20.00. The general use rate monthly facilities charge will increase from $17.50 to $21.50.

While no one likes a rate increase, we will continue to work on improving efficiency and controlling costs to offset as much of these factors as possible. As always, Altamaha EMC's mission is to provide the best possible service at the most economical price.

Additional Adjustments Effective May 1, 2017
The monthly residential facilities charge will be $20.00. The monthly general use facilities charge will be $21.50
WASHINGTON YOUTH TOUR UPDATE:
Each year, Altamaha EMC selects three local students to represent our area on the Washington Youth Tour. The dates for the 2017 tour are June 8-15.

All high school juniors and seniors who are interested in this opportunity can obtain information by contacting our Washington Youth Tour Coordinator, Tammye Vaughn. She can be reached by phone at 912-526-2120 or by email at
tammye.vaughn@altamahaemc.com
.

Perhaps you know of an exceptional student who would be a great candidate for the program. If you do, please share this information with them.
>>Click Here for more info

.
HOW TO PROTECT YOURSELF FROM SCAMMERS: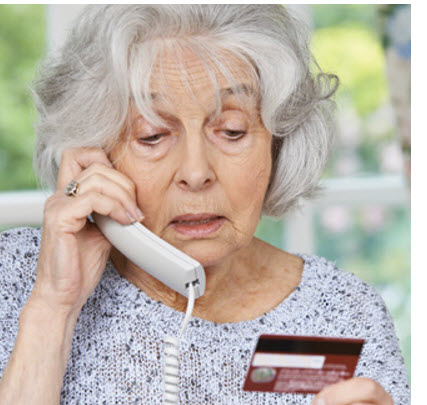 In recent months, we have received numerous reports of scammers targeting our members demanding payment for their electric bill. The scams originate with an unsolicited phone call from someone claiming to be an Altamaha EMC employee.

Some of the scammers have even identified themselves as Georgia Power representatives authorized to collect on behalf of Altamaha EMC. The scammer warns that the member's electricity will be disconnected unless they make a payment - usually within a one hour time frame.

These scammers are targeting both commercial and residential accounts. Often times the scammers use caller ID spoofing so that Altamaha EMC's phone number shows up on the member's caller ID. The scammer instructs the member to purchase a pre-paid debit or credit card - widely available at retail stores - then call him or her back to supposedly make a payment to Altamaha EMC.

The scammer then asks the customer for the prepaid card's receipt number and PIN number, which grants instant access to the card's funds.

Below are tips on how our members can protect themselves:

- Altamaha EMC mails monthly bills to all members and we will also mail a delinquent notice if a bill is not paid by the due date. Our employees do not call our members regarding payments on delinquent accounts.

- Customers can make payments online, by phone, automatic bank draft, mail, payment kiosk or in person at any of our offices. We NEVER ask a member to purchase a pre-paid debit/credit card to pay their bill.

- If you suspect someone is trying to scam you, hang up and call the local police and then call Altamaha EMC at 912-526-8181 to report the scam. Never dial the phone number the scammers provide.

- Never provide your social security number, credit / debit card number or banking information to anyone requesting it over the phone unless you initiated the call and feel confident with whom you are speaking.

- Beware of the door-to-door sales approach. Never allow anyone into your home to check electrical wiring, natural gas pipes or appliances unless you scheduled an appointment or reported a utility problem. Always ask utility employees for proper identification.

- Be proactive. If you already have provided information to someone claiming to offer this service, contact your bank immediately. Also contact the three national credit bureaus - Equifax, Experian and TransUnion - and request a notation made on your account so that it doesn't impact your credit rating.

- Inform others. Share this information with friends and family so they do not become victims. The elderly are common victims of this type of scam, but anyone who pays a utility bill is a potential victim.
SCAM ALERT / ALERTA DE ESTAFA
ALERT: Recently some of our Spanish speaking members have been targeted by a telephone scam demanding they pay their electric bill over the phone to avoid immediate disconnection. Please be aware this is not normal business procedures for Altamaha EMC. If you receive a call demanding payment from someone claiming to be with Altamaha EMC, please call us at 912-526-8181 for verification.

ALERTA: Recientemente algunos de nuestros miembros de habla hispana han sido el objetivo de una estafa telefonica exigiendo que paguen su factura de electricidad a traves del telefono para evitar desconexion inmediata. Tenga en cuenta que esto no es practica de negocio normal para Altamaha EMC. Si recibe una llamada exigiendo pago de alguien que dice ser de Altamaha EMC, por favor llamenos al 912-526-8181 para verificacion.
PAYMENT KIOSKS ARE NOW AVAILABLE AT ALL ALTAMAHA EMC OFFICES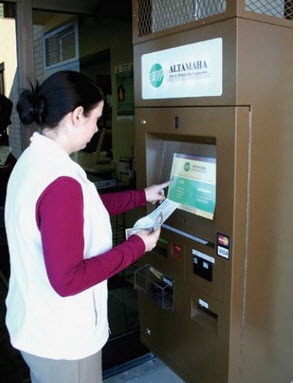 As an added convenience for our members, Altamaha EMC now has payment kiosks at all three of our offices. The kiosks can be used to make payments on your electric account 24 hours a day, seven days a week.
Cash, checks and credit/debit cards (Mastercard and Visa only) are accepted at the kiosks.
You must have your account number when making a payment at the kiosk.

All monthly bills are now imprinted with a barcode at the bottom of the payment stub. This barcode can be scanned to access your account, or you can simply key in your account number using the touch screen.

If you plan to use the kiosk to make payments on a regular basis, you can request a printed card from us that you can scan to access your account each time you make a payment.
The kiosk accepts payments for regular electric accounts and prepay accounts. Please call us at 912-526-8181 if you have any questions about using the payment kiosk.